This Is How We Can Bring Montessori Education Into The 21st Century
What Does Modernizing the Montessori Method Look Like?
"The secret of good teaching is to regard the child's intelligence as a fertile field in which seeds may be sown, to grow under the heat of flaming imagination. Our aim, therefore, is not merely to make the child understand, and still less to force them to memorize, but so to touch their imagination as to enthuse them to their inmost core." - Dr. Maria Montessori
​The Montessori method, developed by the prolific educator, scientist, and physician Dr. Maria Montessori, completely revolutionized how we understand pedagogy, teaching, and learning today.
The core of her philosophy focuses on a holistic, self-directed, and experiential approach to learning that fosters autonomy and independence in children.
Having been founded in the early 1900s, the Montessori schooling method still remains one of the most popular alternative education methods in modern times.
Today, Montessori is one of the few alternative learning approaches that have filtered into mainstream education. However, there are still many obstacles to its accessibility. These main challenges include price and location, with Montessori schools being few in number, and often quite costly.
However, in recent years, there has been a push to modernize Montessori methods.
​Higher Ground Education is on a mission to make Montessori accessible to children and families, no matter where they are or who they are. This is done through a blend of on and offline learning opportunities, combined with a supportive global community dedicated to inspiring children to learn in a way that is natural to them.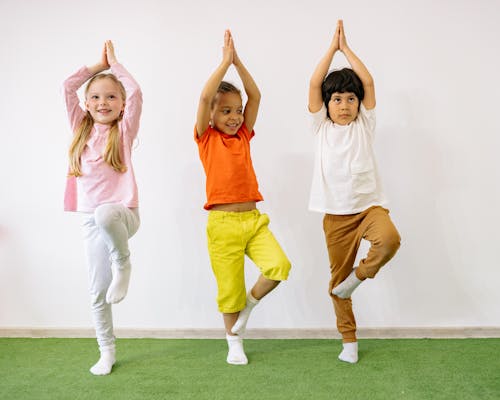 ​By embracing the opportunities of the online world, Higher Ground Education is bringing the Montessori movement to the forefront of learning and teaching in the 21st century.
​By blending the core of  Montessori with modern developments in teaching and understanding of learning, they hope to show mainstream education a better way of teaching and learning.
​In a recent inspirEd event, we spoke to Ray Girn, Higher Ground Education CEO, and Matt Bateman, VP of Pedagogy, to discuss the Montessori method and the importance of the work they are doing to bring this child-centered learning methodology to the wider world.
What is the Montessori Method?
Children are capable of doing things on their own, more so than we give them credit for. In fact, they're on a natural developmental trajectory to take on more and more tasks independently.
Dr. Maria Montessori realized that this kind of independence is learnable. It's not some accidental personality trait or temperament, but rather something that every child, no matter how young, can develop with the right experiences growing up.
Matt shares:
"Dr. Montessori took academic innovation to a new level. She was answering the questions no one else was asking. How do you make learning more hands-on? What are the actual cognitive-perceptual prerequisites of learning these highly conceptual things like literacy and math? How do you make a childhood experience that really helps with that?"
Diving Into The Montessori Philosophy
Montessori believed that children should not only be independent and independently understand the world around them, but should also be independent actors, valuers, and doers.  In line with this, Montessori learning has two distinctive components:
1. Developing a deep understanding and expertise of content.
2. Valuing and meeting needs independently.
The idea behind a Montessori school or a Montessori homeschool curriculum is to strike a balance between the two. Ray shares:
"From a level of conceptual structure, what is unique about Montessori and what is important about Montessori's role in the history of education is that her methodology is an integration of respect for content, knowledge, and deep expertise on the one hand, and then respect for agency, self-directed learning, and self-creation on the other.
The traditional Montessori curriculum is divided into 3-year cycles, rather than focusing on yearly expectations for students. This intentionally takes into account the facts that children learn and develop at different speeds, as well as the fact they may be interested in certain topics at certain times.
Montessori teachers are expertly trained to ensure that learners are stills exposed to the full extent of the curriculum, while still giving them the space to self-direct their learning.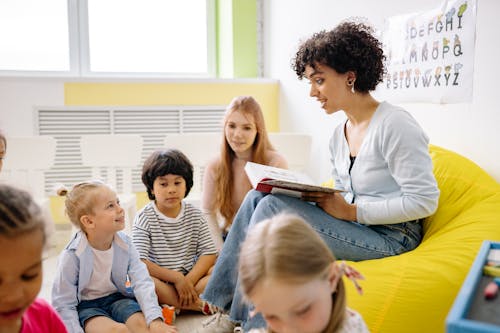 According to Ray, it's this unique balance that makes Montessori so impactful.
"I think the thing that we regard as unique and historically significant is solving the challenge of how you impart a definite set of content and skills that adult humans require, while still respecting agency, individuality, and the fact that it is not your life as the adult, but it's the developing child's life."
A Peek Inside A Montessori Classroom
Montessori's method of learning and teaching is based on self-directed activity, the child's interests, hands-on learning, and collaborative play. This is reflected in what the Montessori-orientated classroom looks like.
All materials and toys are very intentional and are there to support a certain aspect of a child's development. Matt says:
"In a Montessori environment, there's a scope and sequence of materials that are laid out. She based these materials, and the creation, invention, testing, and refinement of these materials, on the cognitive science materials of her day. So she looked at the psychological researchers who were studying the measurement of intelligence, the teaching of various subjects and she turned these into extremely child-friendly discovery materials."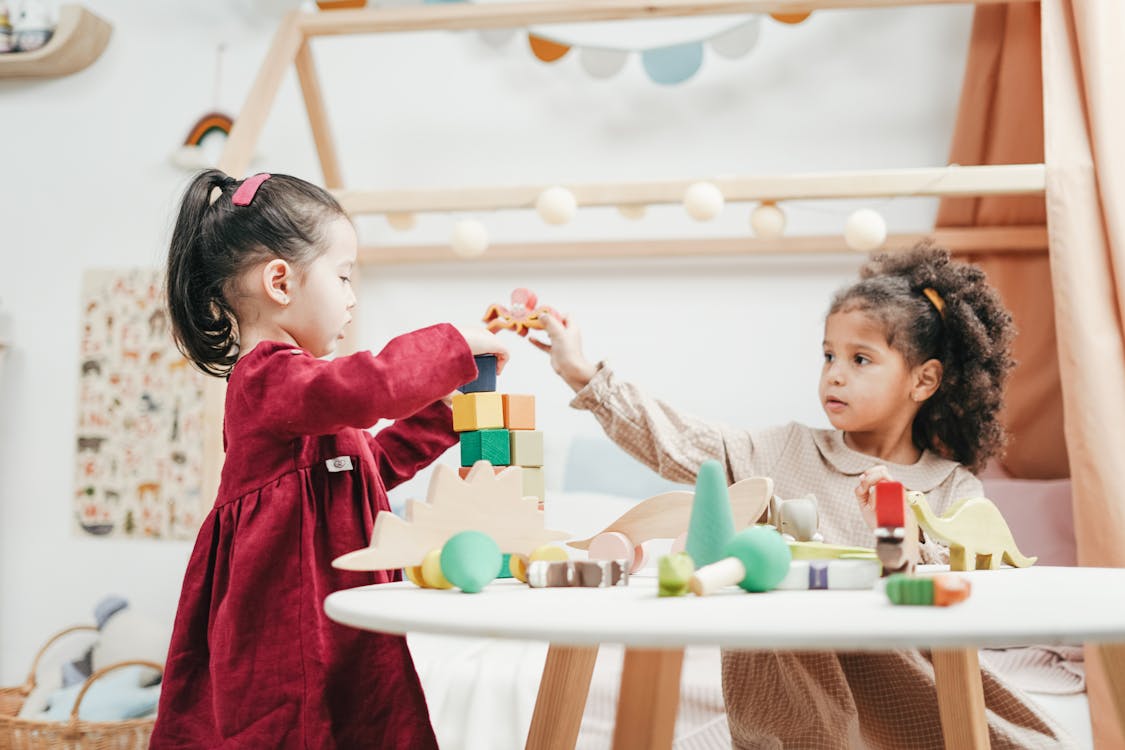 The aim is to create a match between a child's natural interests with the activities and Montessori materials that are available. This gives children the opportunity to learn through their own experience and at their own pace.
Dr. Montessori discovered that this sort of experiential learning led to a more effective and meaningful learning process when it came to languages, mathematics, sciences, music, social interactions, and much more.
Dr. Montessori called her first preschool classrooms the 'Casa de Bambini' (the children's house), as it was a space designed for children to actually live in, rather than just a playroom or classroom that children could be supervised in. It was a place where children can really act and be empowered to act.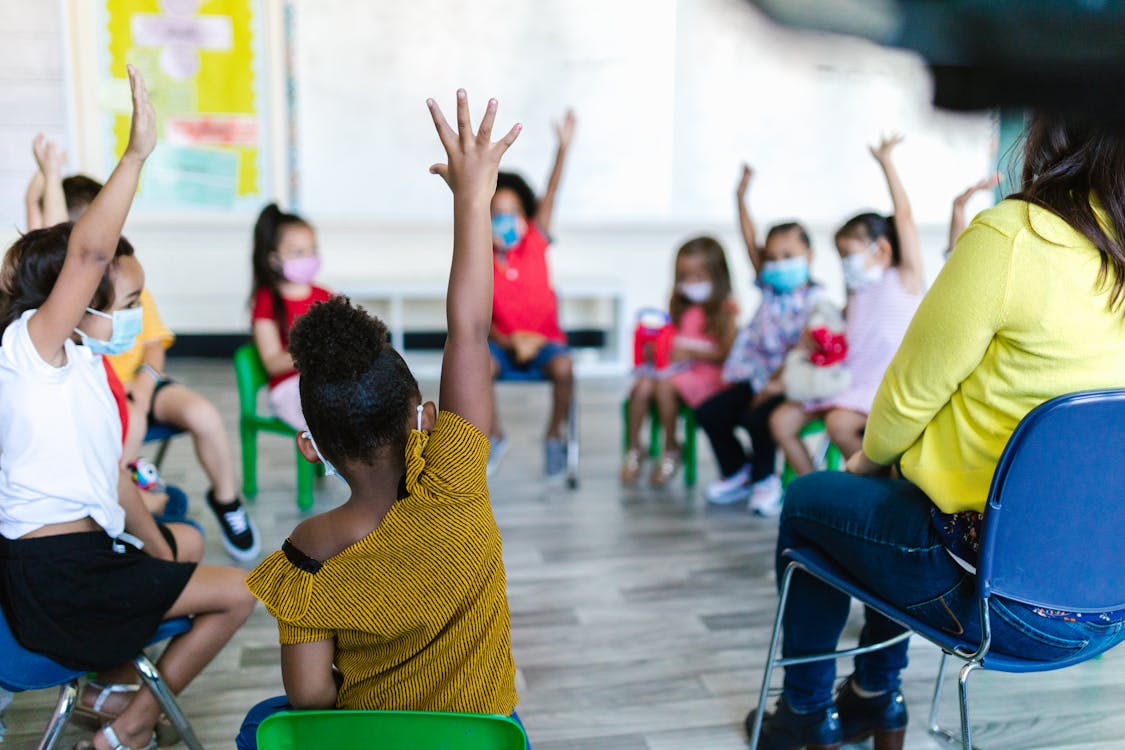 In this environment, children have the space to act on their curiosities, which naturally exist in all humans. This is what they must do to build a foundation for life-long learning.
Discovering the Montessori Magic
Matt and Ray both have a background in the more traditional side of education: Matt was a teacher and Ray was a professor. However, during their time spent in the teaching space, they both became aware of its shortcomings. Ray says:
"I've always been convinced that we don't make human knowledge accessible to children. Traditional schooling has lost its way.  It's all about content rather than knowledge."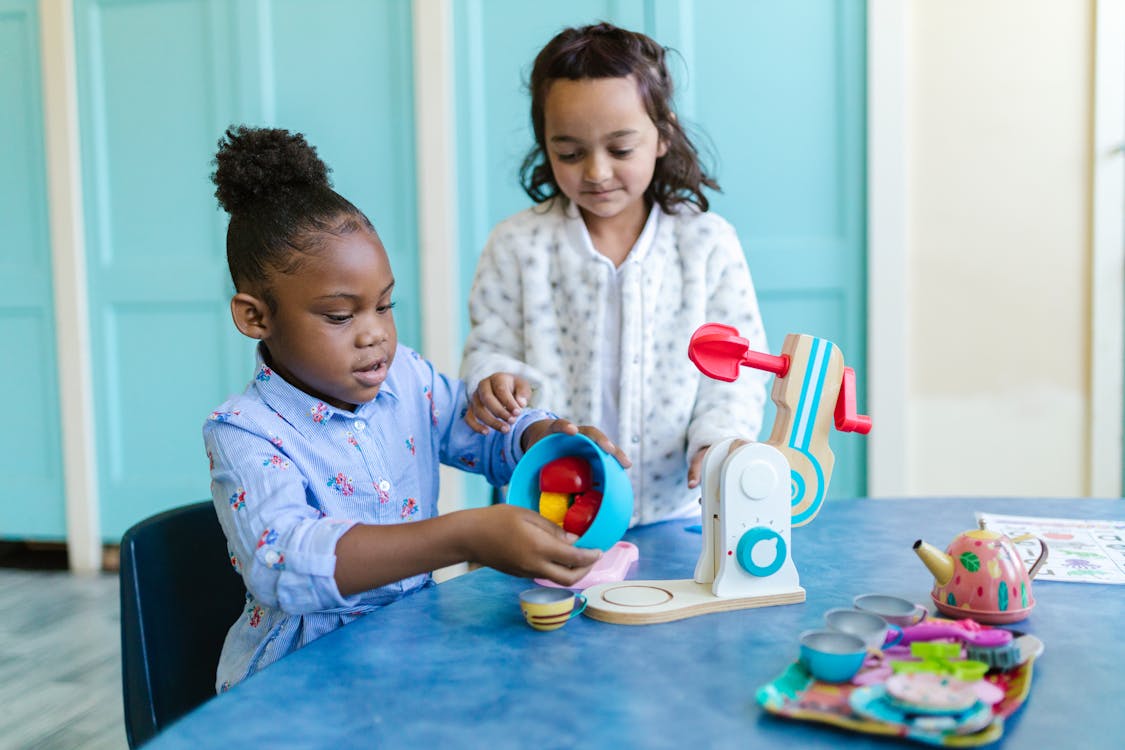 For Matt, he saw this happening at a tertiary level and wondered what was going wrong at the primary and secondary school levels. He says:
"I was a professor of psychology and I taught at really excellent universities where you would get the cream of the crop when it came to students. I got these overqualified students who weren't actually that good. They were good at a certain kind of box-checking and a certain kind of study.
But when it came to really understanding the material, integrating it, applying it to their lives, even thinking about how this material fits into their lives, they were incapable. By and large students, my students tended to really fall short and one or more of these major, major areas, and they really weren't ready for college in a certain way."
Ray ended up teaching at a school that was fed by a number of Montessori nurseries and preschools and was taken aback by how well these young children were adjusted to real life and how interested they were in learning.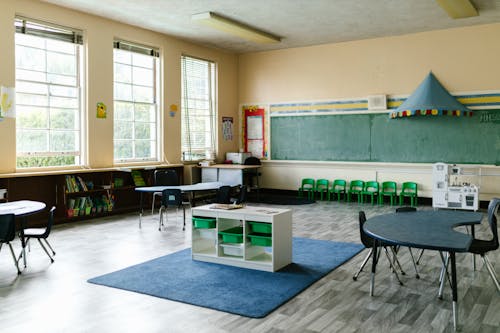 In searching for where traditional schools were going wrong, Matt reached out to Ray, who recommended that he check out the Montessori system. Matt shares:
"All I knew about Montessori was that it was progressive, there were no rules, and that it was for young kids. Ray flew me out to California and I saw my first Montessori classrooms - I totally fell in love with it.
It was not what I expected. I saw an elementary classroom and an early childhood classroom that were both fantastic.  The children were all focusing on really meaningful work on difficult work in different ways, working quietly and together with one another."
Building a Modern Montessori Homeschool Curriculum
As much as Matt and Ray were excited about the Montessori method, they were also acutely aware of the limitations. Montessori schools are few and far between, meaning that very few families actually had access to a quality Montessori school that was affordable and in their area.
Ray and Matt saw an opportunity to combine the essence of the Montessori method with modern developments and technology, in order to make Montessori more accessible in the modern world.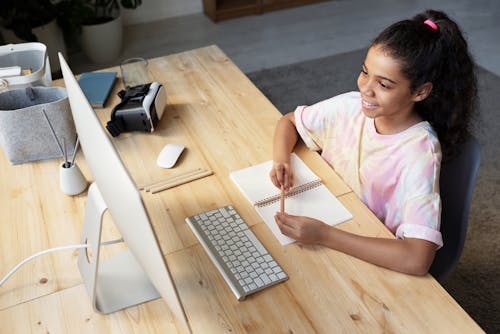 And so, Higher Ground Education was formed. They aim to service all areas involved in establishing a 21st-century aligned approach to Montessori. This includes the following:
Curriculum and pedagogy embedded into learning technology.
Human capital, teacher training, and recruiting
An operating system for whole-school management.
Real estate, Montessori materials, and classroom design.
With Higher Ground Education, they are able to roll out brick and mortar schools, preschools, qualified teachers, Montessori homeschool programs, and virtual programs at an unprecedented rate.
One of the best parts of scaling a school system is that there can be continuity and increased accessibility.
"You could be in one system, from birth to adulthood. You could even switch schools if you move from one city to another. There's one integrated approach that is really hyper-focused on unlocking your human potential and enabling you to take control over your own learning and your own growth."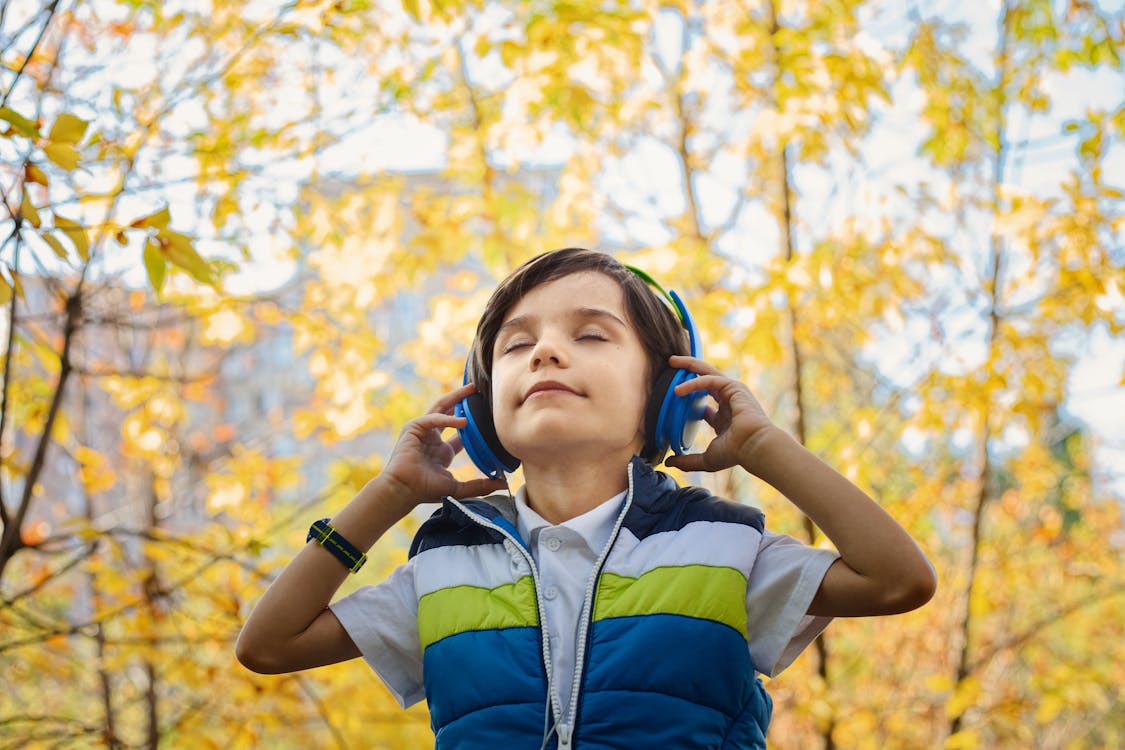 In our modern world where we're moving around more than ever, it's never been more valuable to have a sense of 'portability' when it comes to school. Ray shares:
"If you live in New York and you want to go to Florida for two months on vacation with grandma, you could switch over to our virtual school for two months and we can set up a little Montessori corner in your grandmother's house. We think this is the future. You're enrolling in this community and network that you can access from any location in a physical or virtual way. This also opens doors for increased access to Montessori homeschooling."
Matt and Ray are excited about what the future of education will look like and hope to see the mission of Higher Ground Education shared around the world.
Join Galileo!
Today's students possess so much potential that is just waiting to be unlocked. If you're on a homeschooling journey and are looking for a way to nurture happy, curious, passionate, and independent learners that are equipped with 21st-century skills, then you've come to the right place.
If you're keen to keep up with what's going on in the world of Montessori homeschooling, de-schooling, and everything in between, check out our inspiring podcasts!