How to Raise Global Citizens and Build a World Community
​Our world is more globalized than ever, and educators and educational institutions need to keep up with this evolution.
At Galileo, we view ourselves as a global school. With students from over 50 different countries and teachers from 20 different countries, we feel well connected to the wide variety of cultures and nationalities around the world.
That's why the concept of global citizenship is so important to us.
Global education and building global citizens should be fundamental to the learning journey of any child.
So what exactly is a global citizen or a world citizen and how can we foster this in children?
To learn more about this exciting topic, we recently hosted an inspirEd event with Lottie Dowling to discuss the ideas, opportunities, and challenges around global citizenship.
Lottie is the Manager of the Going Global department at Meg Languages. She supports educators from around the world to develop an ethos of global citizenship in their students. Lottie also works with many international organizations to develop global policies around how to enable greater world citizenship in students.
With her vast expertise in the field of empowering young global citizens, ​Lottie shared practical tips for parents and teachers to foster this in students.

Getting a Taste for Global Citizenship
When Lottie was growing up in New Zealand, she was very disconnected from the rest of the world. This was before the Internet was as readily available as it is now. So, the idea of connecting with people from around the world, being a global citizen, or having access to information about new places and countries was out of the question.
At a young age, she decided to see the world for herself as spent 20 years of her life traveling around the world and working as a teacher around the UK, China, and Australia.
It's during these years of teaching that Lottie realized just how siloed education can be. Even while working at an international school in China, there was no connection to any of the international cultures of her students. She says:
"I was working at a British International School in Beijing and I was looking at this British curriculum and it felt very disconnected from the environment we were in. Rather, it was connected to a country on the other side of the world. At the school, we had kids from all over the world, so I started thinking about it purely from a curriculum perspective. I started thinking about how this curriculum could be reflective of the environment we were in or where our students are coming from."
Additionally, having spent almost 6 years working in China in an International School environment, Lottie felt that she'd had no real exposure to Chinese culture. It was only until she was put on a teacher training project and was actually able to interact with other Chinese teachers that she felt connected to the culture.
"I was working with Chinese teachers, firsthand in Chinese schools. It was the first time in six years that I really understood Chinese culture. And that came from having true intercultural experiences in the same space; talking together, sharing together, learning together. I'd had little glimpses of it the last six years at the International School, but not in a sustained and authentic, and real way."
From this experience, Lottie realized just how important and beneficial it was to build a global perspective and have a real experience with cultural diversity.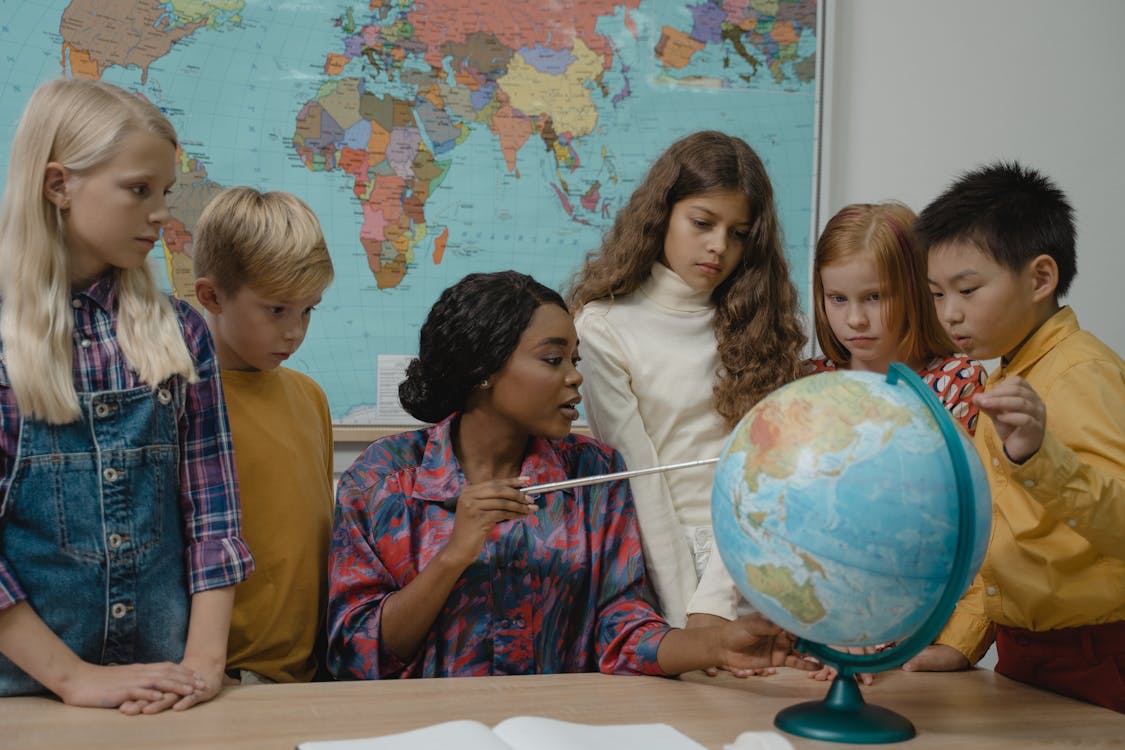 As mentioned above, Lottie now works at Meg Languages as the manager of going Global, where they work to create global citizens through language learning and intercultural experiences. This is done through:
Building community support and understanding of language through learning and culture programs.
Showcasing student learning through culture days, assemblies, displays, and digitally.
Embedding the language and cultural programs in school culture.
Building staff capacity to further support and facilitate the language and cultural programs.
Developing a cross-curriculum approach to align with the language and cultural programs.

What is a Global Citizen?
Global citizenship is the idea that your identity and sense of self are not limited by geographical or political borders, but rather that you're part of a broader world community of fellow human beings.
Many people think that being a global citizen means learning about the world or simply learning a new language.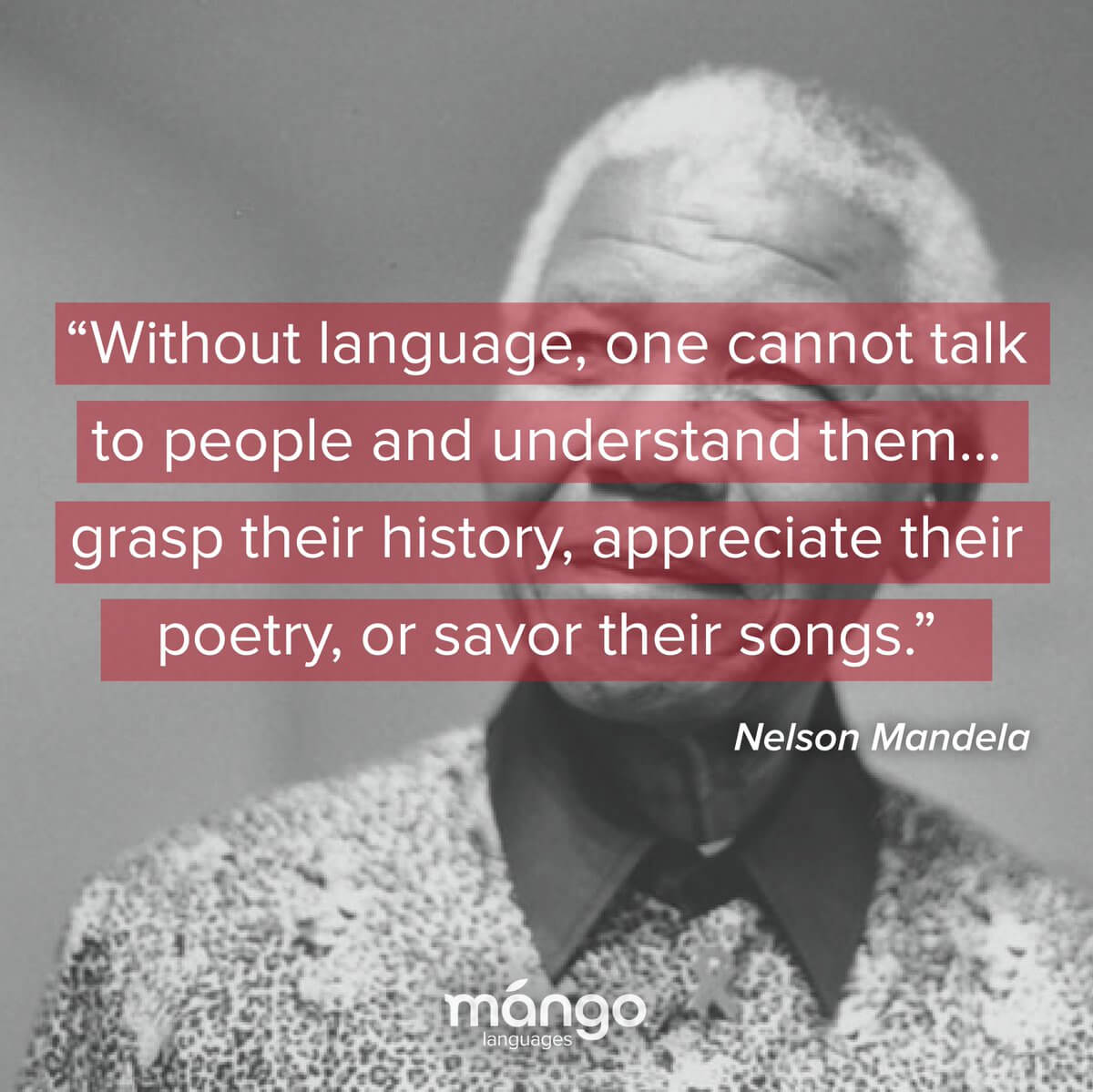 While this is definitely a big part of a global citizen perspective, it's more about learning about the world from others that are ambassadors of their own country or culture. This means that your knowledge of the world is given context by those who have lived those experiences.
On the flip side, this means we are also all the ambassadors of our own countries and cultures, too.
"It is important for people to have a sense of identity connected to a place, but not to hold onto that too strongly as the sole point of your existence and identity, and not to use that divisively. It's also important to understand that the flip side of that coin is that we are all global citizens, whether we like it or not.
We buy our coffee from a country on the other side of the world. If we looked at the clothes we're wearing right now, I guarantee that the clothes are made in the country that you are not currently standing in."
In essence, being a global citizen means acknowledging and celebrating that you are inextricably part of a global community with other human beings, whose cultures, countries, and identities are valuable and worthy of respect. Lottie shares:
"I realized that there were a lot of misunderstandings about many countries, cultures, and people through the media. And these things I'd learned firsthand because I'd spent time with ordinary people in the places I had, I wasn't relying on second or third-hand accounts that were in the media that were potentially biased. This is what's needed for the sustainable development of our institutional infrastructure."
This lack of education and knowledge around other countries and other cultures is completely detrimental to fostering a sense of global citizenship. By relying on biased generalizations about other people of different origins or nationalities, we lose the opportunity to connect and learn from one another.

Are Schools Actually Encouraging Global Citizens
So what are schools actually doing about building a global citizenship education? Are there actually any institutional structures in place to foster this?
In Lottie's experience, not really.
For most countries, developing a curriculum around global citizenship is not high up on the agenda.
While there are some schools that understand the fundamental importance of global learning and a global citizenship perspective, it's not nearly as widespread as it should be.
Within most education systems and curricula, content focused on global citizenship is viewed as "nice to have". It's something that's maybe offered as an extra-curricular or is tacked on to other subjects.
In the last decade or so, we've had a globalization boom and the world has been opening up. However, for a lot of people, that reality is confronting and scary.
"There's this great tension at the moment and people who are not so interested in this work. Often, the reasoning is 'Oh, we've got to look after our own, we've got to look inward'. When I work with schools, I talk about this not being an add-on, it's already there and already in your curriculum.
You're going to put a display up on the wall - why not ensure that it's globally reflective or reflective of your students' backgrounds? You have to spend a certain amount of money every year on library books, let's make sure that your students are seeing themselves in these books and that they're representative of real-world issues."
What Would a Global Citizen Education Look Like?
While there are existing schools that are putting in the world to focus on global citizenship and the world community, there's still a lot of work to be done. Additionally, it can be harder to transform existing schools, because, they're already institutionalized in certain ways.
However, in this day and age, there's no reason for schools not to embrace our interconnected world. Schools and educators have more tools than ever at their fingertips to connect their students' resources and information.
This is where the hard work comes in.
According to Lottie, this is what a meaningful, global citizenship-orientated education looks like:
Student learning that is authentic, real, and promotes critical thinking.
There are connections to communities on a local and global level to help develop cross-cultural skills.
There are deep connections to the local culture and any place that a student identifies with or is living in.
Parents are actively involved in their students.
Learning doesn't just happen between nine and three but is continuous.
There are platforms and people available for all students to access.
The students are focused on learning skills, rather than knowledge (they're learning how to learn)
A healthy relationship with technology and other tools that deepen learning.
Strong links to sustainability, global problems, and environmental protection.

"My 'School of the Future' would have strong links to country and culture, strong links to sustainability and worldwide environmental factors because our planet is under huge pressure and threat at the moment. The ideal 'School of the Future' uses technology and any other tools that exist to appropriately  increase and deepen learning."
The most important component is breaking down any perceived silos that are used divisively. In the real world, we engage with and work with people from all backgrounds, cultures, locations, ages, genders, etc. so why should a school environment be any different from this?
An Emerging World Community Through Tech
In our current day and age, it's never been easier to become a global citizen and to connect with the world community.
Although our traditional education systems may be lagging behind when it comes to building global communities or a growing global identity for students, the technology available offers widespread global engagement.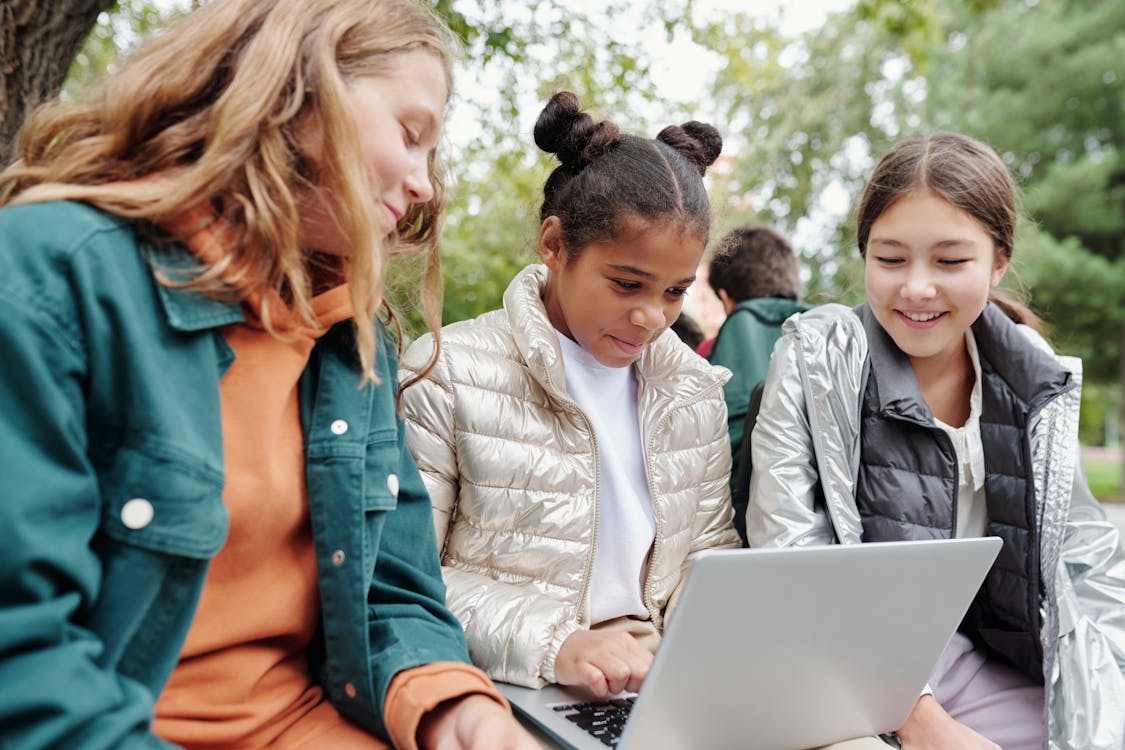 Students are already so connected through social media and have access to so much information, be it through apps, gaming, online forums, online courses, and more.
While there's still a lot of work to be done in building them up as global citizens, the signs are looking good.
"I do think that our young people, through the leveraging of digital technologies, understand that this is their world, and they're willing to be engaged in it, they're willing to take action and be part of greater citizen participation to address global problems.
They're more empowered than they've ever been before. And I would argue that it's our role as educators to provide the right ingredients, and essentially get out of the way for students, and let them have a voice, a choice, and let them decide what learning is going to be happening in their classrooms because they are capable smart and can become global citizens in their own right."

Be Part of a World Wide Community at Galileo
In a self-directed learning environment like Galileo, students are empowered to connect with a global community of facilitators and learners, in order to become global citizens and participate in an emerging world community.
Our experienced facilitators are part of an international community that offers an international education fit for our globalized world. We focus on empowering learners with the tools, relevant information, resources, and an essential foundation to take charge of their own educational journey.
Join our next meeting and discussion on Clubhouse where we discuss everything related to the world of education, learning, the future, and more. Are you interested in learning with us? Stay up to date with our future events here.
Meta Title: Our Education Systems Need to Foster Global Citizens
Meta Description: It's never been more important to be a global citizen. So how can we ensure that schools and educators are fostering this?
Twitter Description: It's never been more important to be a global citizen. So, what are our education systems doing about it?