Skipping School to Travel The World: Why Alternative Education Is What Modern Teens Need
Have you ever looked at someone and thought, "wow, they live a cool life"?
After chatting with Blake Boles at a recent Galileo InspirEd event, that was the feeling that many audience members had.
Blake attended the event while on a six-week bicycle trip through Europe, and it was that sense of adventure (and itchy feet) that prompted him to start his travel company, Unschool Adventures.
As a writer and speaker, Blake is a huge advocate for alternative education and working with young people.
He has written multiple books and worked on updating The Teenage Liberation Handbook by Grace Llewellyn.
Daniel Prince, a world schooling father and fellow author, chatted to Blake about his passion for alternative education settings, his global adventures with unschooling teens, and his thoughts on mainstream education and why educational alternatives are vital for kids today.
Alternative Education Allows You to Dream
"When I was in college, I got very intellectually interested in self-directed education, in Sudbury schools and democratic preschools, in unschooling. All this stuff just totally fascinated me. It seemed a million times more interesting than going down the path of becoming a standard high school teacher" - Blake Boles.
Blake was a typical high school student who got good grades and attended University.
But sometime during his studies, he realized that he no longer wanted to be a research astrophysicist but rather a high school science teacher. That way, he could work with teens while still using the science he found so fascinating.
This change in career path found him reading John Taylor Gatto and learning about Sudbury schools. Then, as he discovered the world of alternative education, the adventure of his life began.
Blake decided to craft his own undergraduate degree in Alternative Schooling in Science Education as he immersed himself in the freedom that alternative schools offered.
His extensive reading and his experience with the Not Back to School Camp pushed him to design a life based on what he loved.
Education is Not Confined to a Classroom
"I remember reading a New York Times headline that said, 'Schools in Europe Must Reopen So That Parents Can Go Back To Work.' And I was like, there it is. It's just there in the open. That's the truth. The main reason that schools need to exist. It is subsidized childcare." - Blake Boles
Mainstream western education is based on measurable outcomes and the learning process, rather than on a real connection with the thing being learned.
Traditional schools focus on teaching methods, and this mainstream approach can leave school students lacking fundamental world skills and knowledge.
This is part of the reason that Blake created Unschool Adventures.
He had itchy feet and wanted to subsidize his travel habit, but he also wanted to take children's experience at camp and create a real-world learning experience around it.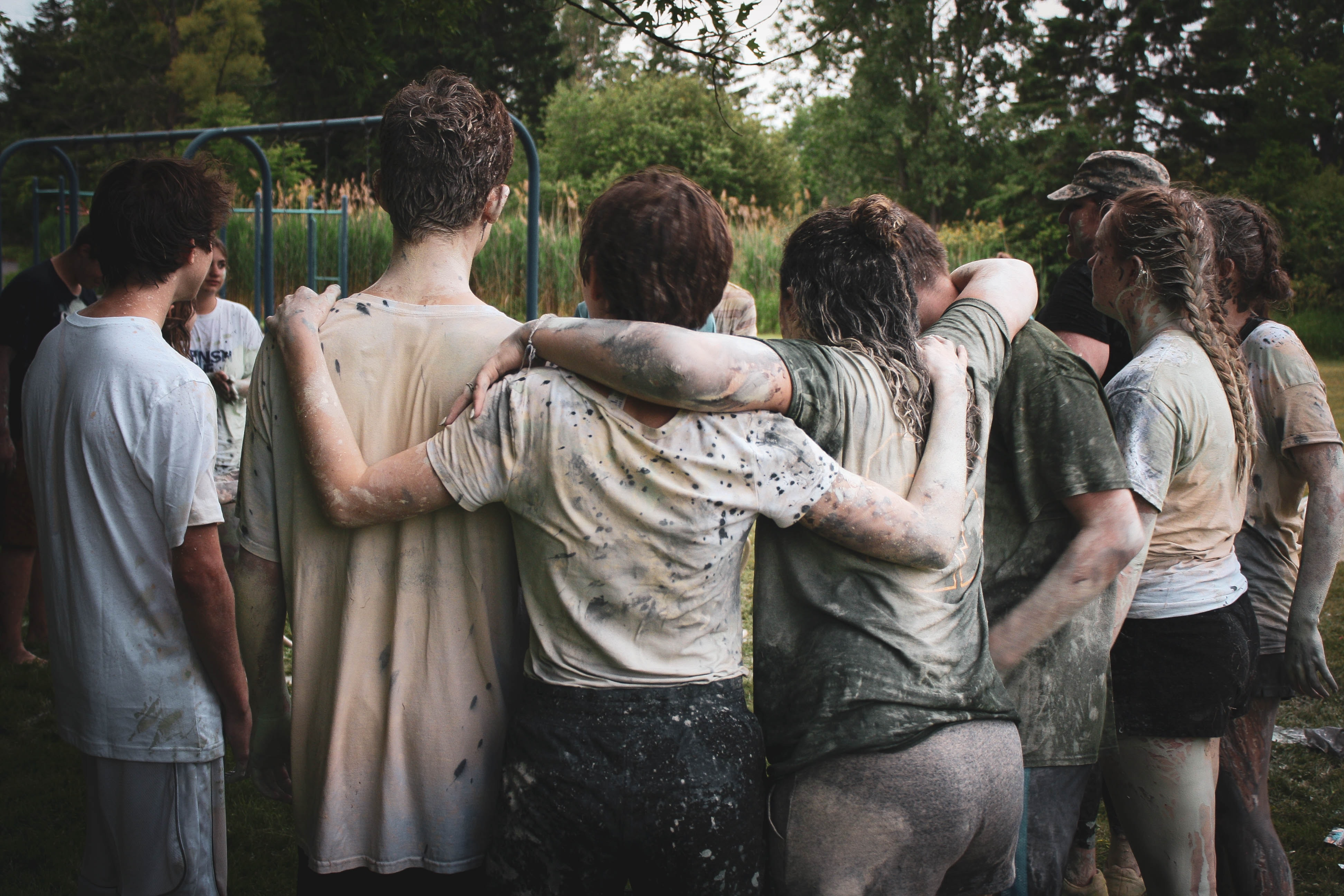 Worldschooling Adventures
Unschool Adventures takes about twelve teenagers, usually strangers, and heads off to a foreign country for six weeks.
Through this program, the teens develop close relationships while immersing themselves in a new country where they can learn life skills and challenge themselves.
"Our timing is flexible, and the activities are flexible, and there's quite a bit of autonomy, and that leads to the magic," says Blake.
Learning happens when there is interest and joy and a challenge. These are not qualities that you necessarily find in school today.
Educational alternatives like Waldorf schools, Montessori schools, free school, and experiences like the ones Blake hosts are ways for school age children to be more self-directed as they respect student voice.
As Blake explains, "when you get to travel with a dozen teens for six weeks in a foreign country, and we have meetings every night where we do check-ins, and we talk about what's going on, we get into some pretty interesting conversations."
Because children thrive when they are respected and are allowed to be independent, alternative education options put the child at the center of learning, allowing them to explore the world around them and form their own opinions about it.
Alternative Education is About Joy and Learning Through Life
Unschooling is a privilege, as are many alternative approaches to education.
But that shouldn't be the case.
Mainstream schooling should not be the only acceptable option, and alternative forms of education should be available to everyone.
Blake has seen first-hand the power of experiential learning in the students enrolled in his adventures. He mentioned some examples, but the one that stood out was teaching students to drive in a field in New Zealand.
"It was a transcendent moment, and this was not on the itinerary at all. This was not part of the trip curriculum, and if we had a highly structured and pre-planned trip, this wouldn't have happened. There just wouldn't be the time for it. Just like there's no time for these kinds of moments in school. So there needs to be openness, flexibility, the willingness to take opportunities as they come up, to be nimble. And to just go for it when you realize that it's maybe high perceived risk and low actual risk." - Blake Boles
Learning Should be Fluid and Based on the Developing Child
More students need to have access to alternative programs that offer progressive education options.
Many people have criticized mainstream western education for its lack of autonomy and freedom to educate the whole child through the various stages of development.
An alternative educational approach can be tailored to meet the student where they're at and allow them to take control of their learning.
With that in mind, alternative school options should vary considerably as they are adapted to meet the students.
As Blake says, "it should be about observing who the young person you have in front of you is, on week by week, month by month, year by year basis. Staying flexible, staying agile, and looking for opportunities in different educational environments that suit that person".
Education Should Be About Consent
Blake credits much of his learning to John Taylor Gatto, mentioning one of his very thought-provoking ideas. So why are we fans of public libraries and public parks, but so many of us have problems with public schools?
These are learning, exploration, and play spaces, but they are optional, unlike compulsory public schools.
Libraries and parks offer local communities a recreational space to enjoy, but why can't education be available the same way?
Why can't non traditional educational paths be followed that suit the developmental needs of students?
Unschooling is an idea that has been around for years along with other non traditional educational pioneers like Waldorf education and the views of Maria Montessori.
"There is really no one right path. Even unschooling is not the end of the rainbow. I know many unschoolers who do it happily and successfully for many years, and then they need something else. They want something else. Maybe they want more academics and structure. Maybe they just want a much bigger peer group. It's hard to know, and so I am now a very staunch advocate for keeping an absolutely open mind about educational choices, about prioritizing high levels of engagement for young people as the main thing to pay attention to. About educating by consent." - Blake Boles
How Can You Give Your Children Autonomy in their School Choice?
As a parent who believes in home schooling, online learning, free schools, and other non conventional educational approaches, it can be difficult when your child wants to attend a particular school. Especially when it is public education, and the educational methods differ from yours.
High school students, in particular, might find public education an option they want to explore as their needs change.
Blake says, "recognizing that the young person in front of you is going to change throughout time. They're not going to be the same kid at five as they are at fifteen, and their needs are going to change".
One audience member asked Blake how best to approach a situation like this. One where your children are asserting their autonomy over their learning by wanting to attend traditional school.
"I think that to give a young person that gift of feeling what it's like to have this autonomy and freedom and self-direction, to choose a path and be able to pursue it as much as you want and then also have the freedom to give it up and try something else, or to do nothing for a little while. That's an incredible gift that you've given your kids." - Blake Boles
Can Students Leave School and Successfully Pursue an Alternative Education?
From the popular podcast Honey, I'm Homeschooling the Kids, Robyn Robertson asked how we can best support those students who have left private schools, public schools, or even independent schools for alternative education.
Blake suggests focusing on a tangible goal and using dream mapping to achieve it.
Mainstream schools don't encourage dreaming, so it is vital to allow new unschoolers to explore their interests and passions.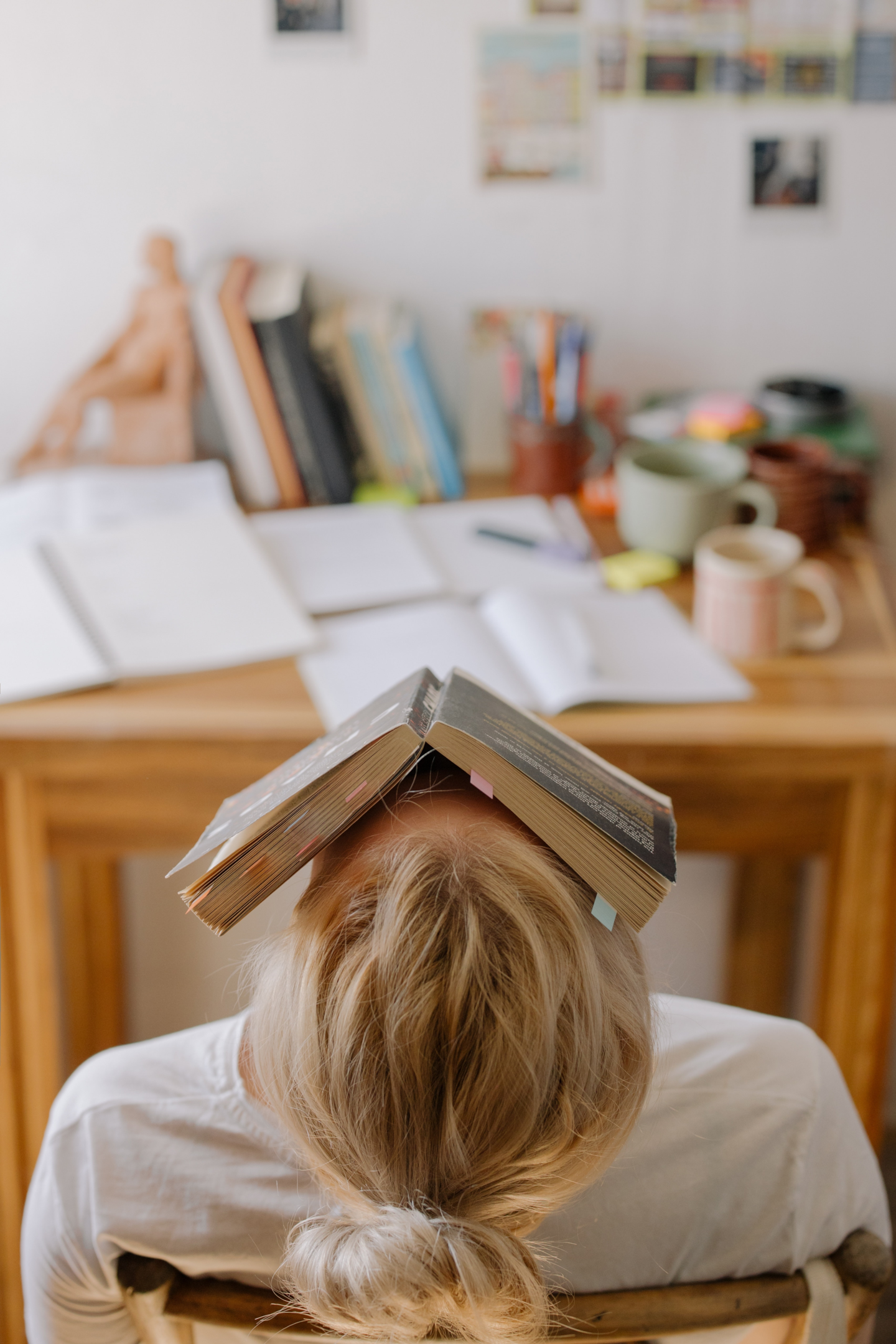 But What If My Child Just Wants To Play Video Games All Day?
Deschooling is such a vital part of the alternative education journey.
Blake emphasizes the importance of allowing a new unschooler genuine autonomy with no expectations as they transition from traditional school to alternative school and "in the midst of that, having gentle conversations about what would get them really excited."
It's funny how one of the most common concerns for parents is the amount of time kids spend gaming. Alternative school gives your child more time and freedom, which probably means more gaming.
But gaming has some fantastic benefits for your unschooled child.
Unschooling is complex, and your kids will face motivational challenges. With no teachers to tell them what to do and when to do it, the concern for many parents is 'Will my children learn to work hard?'
Blake says, "this is a valid question to ask about any sort of progressive leaning educational approach where you are giving kids lots of autonomy and choice".
Jane McGonigal's book 'Reality is Broken' has some excellent information on the positive power of gaming.
Gaming is about seeking hard challenges, and the reward for finishing one is another hard challenge.
"We want them to be actively consenting in choosing things; we want them to be happily embracing challenges, like seeking out hard things. That's the kind of world I want to live in, where I'm surrounded by people who are seeking out hard problems and trying to come up with solutions for them. I think that leads to better things in the world. And so we need to look for the kinds of activities that nurture this instinct" - Blake Boles.
Video games do this in a safe and controlled way.
It is a way for kids to challenge themselves, cooperate with others, develop new skills and immerse themselves in something that interests them.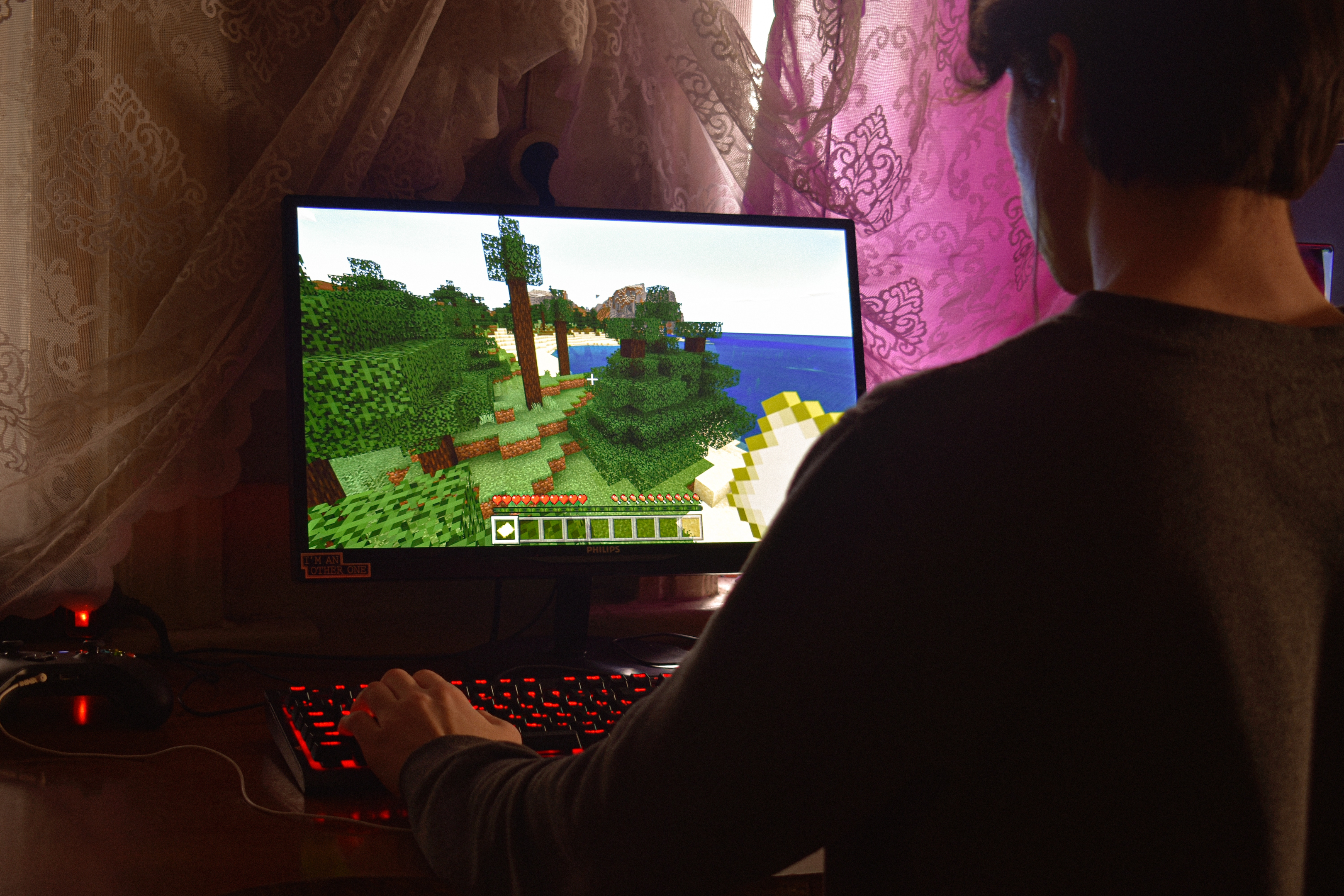 "I don't care whether or not it's a video game, or it's skateboarding, or knitting or horses or insert anything here literally. If that is what your kid is doing, then support it, because they are learning to be self-directed people who challenge themselves and want bigger and bigger challenges." -Blake Boles
It is human nature to become lost in a hobby at some stage or another. Usually, this is during childhood, before we are told that our interests are not valid. I think an early love of dinosaurs is almost universal.
That complete immersion in a subject is so valuable as it is a springboard for the most incredible learning.
As Blake so wisely said, "I don't think there is anything wrong with that mode of engaging with life, with that mode of learning. And I think that the skill of getting deeply engrossed in something, teaching yourself about it, working with other people who are also engrossed in a similar way, I think that is an extremely transferable life skill".
Educational Alternatives Offer A Whole New Way of Approaching Learning
Alternative educators usually have a vision for the future of education.
Like Vlad Stan with Galileo, Blake has an idea for educational alternatives working together to create a dynamic and fluid way of living and learning.
"I would love to see in any medium-sized city in the US or elsewhere, a Montessori school competing with a military school competing with the homeschool cooperative, competing with the online hybrid option. Like, different strokes for different folks. And make it easy to migrate between these systems".
The Future of Education is Exciting
With people like Blake and others who believe in the power of self-directed education and learning freedom and autonomy, this is an exciting time in the world of education.
The unschooling way of life is based on consent and choice, which leaves various options available for families and students.
If we can dream it, we can live it.
Why not give your children the opportunity to dream and discover the life they want for themselves?
If this conversation inspirEd you, then share it and keep the conversation going!